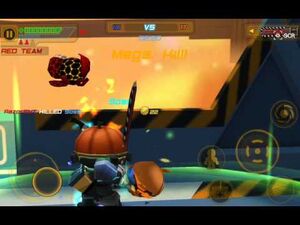 Fireowl Breaker
Edit
The Fireowl Breaker is a melee class that relies on it's weapon, the Sawshark.
When fully upgraded it has 320 SHIELD and 1120 HP.
Costs 149 crystals
Levels:
Level 0: N/A
Level 2: "Critical hit chance+15%"
Level 3: N/A
Level 4: "20% of Weapon Damage will heal your life"
Level 5: N/A
Level 6: "Skill:Storm Fury/nSpeed+ 50%. The character keeps revolving to attack [Whirlwind]. Lasting for 5s"
Fun Facts
Edit
It can only equip the Sawshark